Who?
WHO are the team members and ambassadors of AMAZ!NG Coaching & Consulting and what do they bring to the table?
AMAZ!NG, LLC believes that "no one of us is as smart as all of us" and therefore partners with some of the highest quality, super intelligent, emotionally excellent professionals in the Southern California area to provide our clients with the best results. Wrap this around a safe and encouraging environment and you have a solution for success, over and over again.
CEO and Founder, Mike Somerville had the vision that even highly successful individuals, couples, teams and organizations hit a glass ceiling. "The best always want better". After graduating with honors in the Master of Science in Executive Leadership (MSEL) program from the University Of San Diego (USD), Mike knew that he had to share one of the most valuable concepts from MSEL: servant leadership. The MSEL program is an "executive MBA" formulated by the leadership at USD and The Ken Blanchard Companies.
"The networking that MSEL afforded me was exceptional. High-Energy, highly successful, high-performing, influential and integrity based individuals provided the fuel for me to exceed even my own expectations in an environment that was like having a 6 star experience at a 5 star resort… After every class, I thought, "I have to package this feeling and share it with the top 1%. As *they* have the ability and resources to share it with the remaining 99% to make our environment the best it has ever been" ~ mikes
Mike is a results driven leader that excels is his ability to see the positive aspects in all situations. This attitude provides a fuel in teammates that sets a standard of excellence that even casual observers want to participate in. Mike's passion for helping others has driven him to be one of the most compassionate Executive Business and Life Coaches in southern California.
As CEO and Founder of AMAZ!NG Coaching & Consulting, Mike brings a laser-focused simple clarity to his work that allows even seasoned executives and business owners as well as high-profile entertainment industry individuals the ability to improve on their already top-notch abilities and become truly World-Class.
Mike's ability to be excessively anonymous has made him "the best executive life coach you've never heard of". This provides highly recognized business and entertainment individuals a guaranteed safe environment, catapulting them to a sustainable solution quickly.
Mike earned his Bachelor of Science in Electrical Engineering from San Diego State University and this foundation allows for a quick understanding of all the technical aspects of any project and a problem solving skill-set that exceeds clients' expectations. Mike received his Master of Science in Executive Leadership (MSEL) from The University of San Diego in May of 2010. He is also a certified DISC facilitator and trainer, receiving his training from the founding partner of The Ken Blanchard Companies, Drea Zigarmi, PhD.
Mike currently works at the University Of San Diego (USD) in the Information Technology Services department as the Manager of Systems Support where his team is responsible for the architecture and administration of the entire IT infrastructure on campus including all servers, datacenters, network storage, etc...
Prior to USD, Mike owned his own IT consulting company that had offices in San Diego, CA and San Felipe, Baja California, Mexico, where they provided high-speed wireless Internet to families living in 100% Solar powered communities.
Prior to owning his own company, Mike worked in the Radio industry for 20 years; early on as an on-air personality and then becoming Director of Engineering for several major (top 20) market radio stations and was known for his ability to provide systems with an uptime of 99.995% or greater.
Mike is on the board of directors of several profit and not-for-profit companies and is a guest speaker for bachelor and masters classes in information technology, business, entrepreneurship and leadership.
David Callander, Director of Epic has over 25 years experience innovating, evangelizing, and executing positive change. He brings his passion for growth and evolution to everything he does. David seeks and finds and architects AMAZ!NG experiences; whether its swimming with wild dolphins with Dr. George Pratt, Author of "Instant Emotional Healing" or traveling to the Himalayas to be part of a private audience with His Holiness, the Dalai Lama…
David surrounds himself with Epic!
Being able to blend epic human experience with technology, David is very active in the mobile space developing applications and services for the traveler in conjunction with leading world-class hotel brands like Starwood (W Hotels), Hyatt, and Hilton that serve as valuable parts of the mobile traveler's eco-system. On behalf of JiWire, and Ascension Software he has pioneered cloud-based guest service portals that incorporate transaction services, affiliate marketing, and advertising solutions that improve guest experience and increase revenue. While working for LodgeNet Interactive Corporation David co-created the business models and application of Wi-Fi for guests at global hotel organizations like Hilton, Marriott, Sheraton and well known independents including the Hotel Del Coronado. By bundling LodgeNet's Interactive television and premium cable programming solutions David created WOW in the market while increasing overall revenue and reducing costs.
David's core values were forged in his early years racing sailboats on the San Francisco Bay and from close affiliation with the Tony Robbins Organization. As a participant in "Unleash The Power Within", "Date With Destiny", and the intensive 10 day NAC (Neuro-Associative Conditioning) certification in Hawaii, David experienced the value of Tony's high energy results-driven transformative and engaging style. He volunteered at numerous events, participating in over 150 fire walks and staffing "Date With Destiny" when Tony hosted the event at his home, the Del Mar Castle, to small select groups. David is Certified in NAC (Neuro Associative Conditioning), Tony's unique brand of NLP (Neuro-Linguistic Programming).
As a servant leader, David thrives on being of service to everyone in our Eco-System. He constantly seeks to create EPIC experiences that produce EPIC results!!
If you want AMAZ!NG in an EPIC way, you want our Director of EPIC, David Callander, to help you architect your success!
Because anonymity is one of the key values that an AMAZ!NG engagement will bring to you, the faces and names of our professional medical advisors and partners is not published. We respect and ensure your privacy and anonymity just like we do all things: AMAZ!NG. Epic. Excessive.
News & Updates
**FREE BOOK **
AMAZ!NG CEO & Founder,
Mike Somerville's new book,
"Defining Moments of Courage"
hits #1 on the Amazon Best Seller List.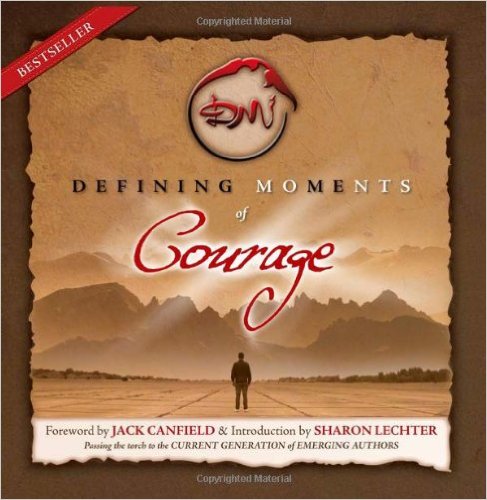 ____________________________
____________________________
* AMAZ!NG Experiences - by appointment only *
AMAZ!NG ADVANCE (an exclusive personalized event)
* THE 3 day Life Enhancing Experience:
The Mini ADVANCE! (by appointment & on demand)
* The ADVANCED ADVANCE!
AMAZ!NG is proud...

____________________________