Why?
Why should AMAZ!NG Coaching and Consulting be your choice for an exclusive, Executive Life Coaching solution?
Simply put, because we are constantly focused on the positive outcome; your best!
Envision your best day ever.
Now, multiply that by 100.
That's you on AMAZ!NG.
A question you should ask yourself every time you purchase a product or service is. "Why am I choosing this one"? or, "What is the differentiator"?
For us, it's results and the feeling you get when they are achieved.
Our coaches are true leaders. Servant leaders. We pride ourselves on making sure we are working with ideal clients. Unlike other relationships, the reality of the life coach - client relationship is that the life coach really has very limited "accountability". Meaning: Your life coach is here to hold you accountable after asking the right questions. Then it is up to you to do that work. Basically, it is you going to any lengths to be successful, with integrity. We will demand it.
We do not and will not work with individuals or companies that are willing to step on the toes of their fellows in order to get ahead. It's not sustainable.
"Going to any lengths" means you will commit a certain number of attention units to changing and/or improving your surroundings, your relationship(s), your behavior(s) and you will be held accountable!
AMAZ!NG Coaches are individuals that have a positive-focus, are highly motivated for success, feverously respect your privacy and anonymity and keep you focused on the prize of being very comfortable in your own skin, begin filled with self-confidence versus ego and making sure your journey is one of the most memorable through a series of experiential exercises that keep you engaged in the process.
Occasionally, our methods may be described as "too much" or "excessive". If the thought of having to work too much or play too much or spending too much money or earning too much money or smiling too much or laughing too much or feeling too much makes you uncomfortable then AMAZ!NG may be too much for you.
Make sure you are clear on WHY you should be AMAZ!NG by talking with an AMAZ!NG Life Architect now. Commit! Then exceed your expectations!
It's simple but not easy and the rewards will make you feel, well… AMAZ!NG!
Let's do this!
News & Updates
**FREE BOOK **
AMAZ!NG CEO & Founder,
Mike Somerville's new book,
"Defining Moments of Courage"
hits #1 on the Amazon Best Seller List.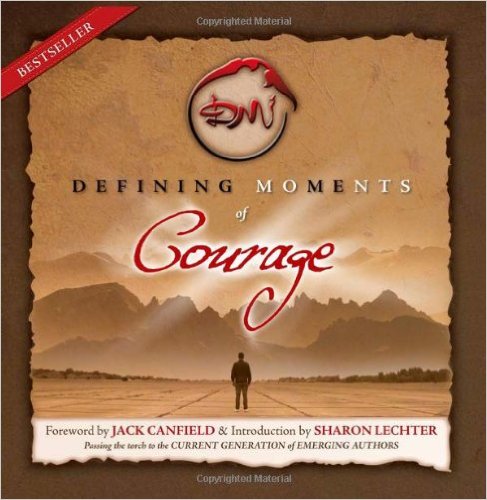 ____________________________
____________________________
* AMAZ!NG Experiences - by appointment only *
AMAZ!NG ADVANCE (an exclusive personalized event)
* THE 3 day Life Enhancing Experience:
The Mini ADVANCE! (by appointment & on demand)
* The ADVANCED ADVANCE!
AMAZ!NG is proud...

____________________________